Alexander Canario – Picture by Todd Johnson
One way to describe 2023 in the Cubs' system was that it was the year of the comeback. It seemed like every month that a player returned from injury and tore it up. In trying to come up with a "Comeback Player of the Year," there's no question that it is Alexander Canario because no one thought he would come back at all.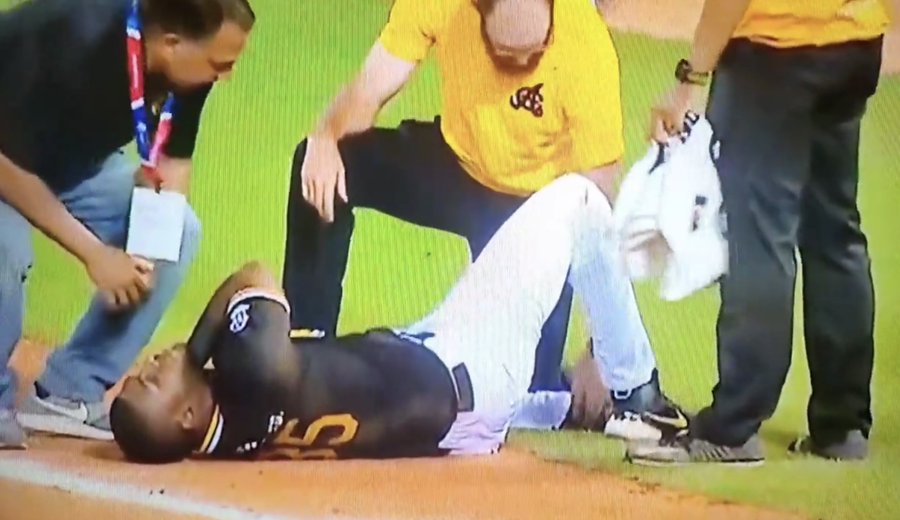 When Alexander Canario destroyed his ankle and then separated his shoulder in the fall of 2022, it was a devastating blow to a career that was very close to the majors. Most people thought that if he actually just resumed baseball activities at some point in 2023, that that would be a win. No one could've predicted that he would've been playing in Arizona in June followed by South Bend for a couple of weeks and then make it to Iowa where he was not quite 100%, but his 90 percent is a lot higher than other people's 100.
In getting to see him in South Bend, I could see was a little hesitant at times to put his full weight on that left ankle when he first started swinging. He had a huge device for support that he was wearing. By the time he got to Iowa, that hesitancy was long gone And it showed in how he drove the baseball. It was clear from the moment I saw him in the outfield at South Bend last summer that he had no qualms about turning left or turning right on the ankle to go get a baseball. I don't know if he'll ever play centerfield again, but he is still a very good outfielder at 90% health.
In his 38 games at Iowa, Canario hit .276 with a .342 on base percentage. But it was his power numbers that wound up getting him some time in Chicago the last month of the season. He hit 8 home runs in Iowa and drove in 35 in those 38 games. That's just in 145 ABs where he posted an OPS of .866. 
In the big leagues, he sat most of the month he was up and only appeared in six games where he hit .294, with one home runs and had six RBI in six games. In addition, he showed the ability to drive the ball in that very short sample size as his OPS was .941. He did end up going and playing winter ball for a month and that got him a little extra time before he finished for the year. Still, Canario is not quite 100%, but he is very very close to being the player he was before the injury. 
As part of a deep outfield grouping in the system, Canario is a prospect whose initial value lies in the potential of his bat and the depth he could provide at the major league level in the outfield and as a DH. As well, his extra value is that he is a MLB ready outfielder other teams would covet as part of almost any trade the Cubs might make this winter for pitching or a corner infielder.
There were times when I was in the dugout in Beloit last summer just staring through my lens in disbelief that he was actually back and pretty close to being ready. That was June. In August, I had no suspicions if he was ready. One cannot appreciate what a physical freak of an athlete/baseball player he is from watching him on TV. His ability to destroy a baseball is uncanny and the fact that he showed he could still do that after such a horrific set of injuries is just insane.
I will be back Wednesday with part two of this series where I look at some other great comeback stories of 2023. And then on Friday I'll take a look at some guys who could be next year's top storylines for comeback players.