Jake Slaughter – Picture by Todd Johnson
The headline kind of spoils there, doesn't it.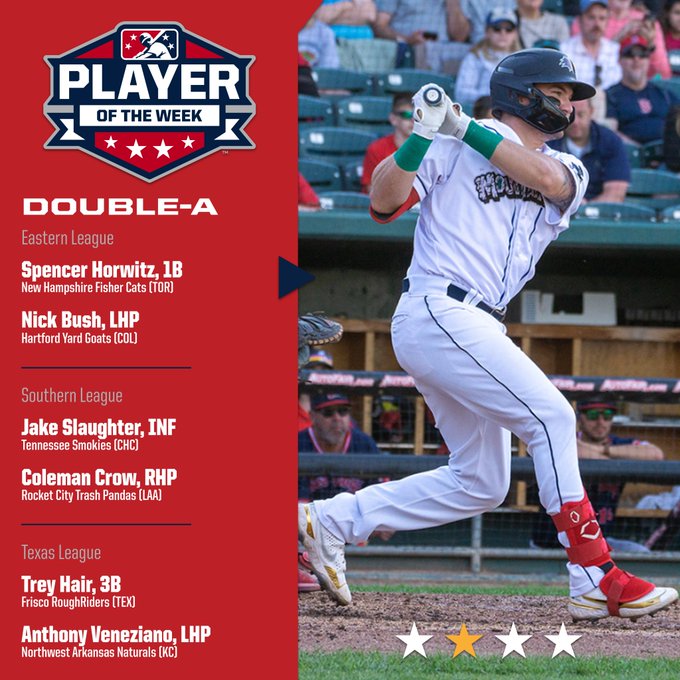 Slaughter hit .435 last week with 3 HRs and 7 RBI. He also walked 4 times bringing his OBP to .519 for the week. His OPS was an astounding .1.389. That performance got him named the Southern League Player of the Week.
The 25-year-old infielder from West Monroe, Louisiana has only been with the Smokies for ten days. He was actually drafted twice by the Cubs, first out of high school in 2016 and then again out of LSU as a draft eligible sophomore in 2018. He has always had the potential to do well at the plate and did tear it up at Eugene and South Bend (then Low-A) in 2019 hitting .296 on the year. 2021 was a bit of a down year for him at South Bend (then High-A) hitting just .242.
His beginning to his 2022 season was delayed a little bit. He finally arrived in South Bend on May 10. In the 28 games since, he's been ripping the ball hitting .291 with 7 HRs and 24 RBI. The increase in power is a lot of fun to see and I am hoping it continues the next three months. He is already at a career high for homers for a season.
Congrats to Jake!