After a two week shutout on league awards, the Cubs are back on the hype train today as South Bend (for now) pitcher DJ Herz won the Midwest League Player of the Week award, as you could probably tell from the title.
As I mentioned earlier today in The Breakdown, Herz threw five scoreless innings, allowed 3 hits, and struck out an amazing 12 batters including 10 out of 11. Good job and congratulations go out to DJ!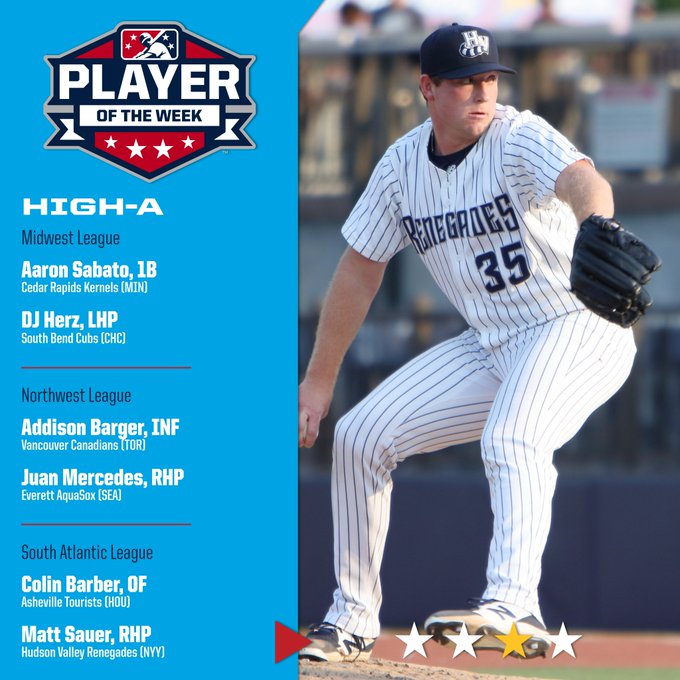 You may now return to your regularly scheduled day.