As was predicted this morning, Robel Garcia of the Iowa Cubs was named the International League HItter of the Week as Garcia hit 6 HRs and drove in 9 as the Cubs went 5-1 on the week.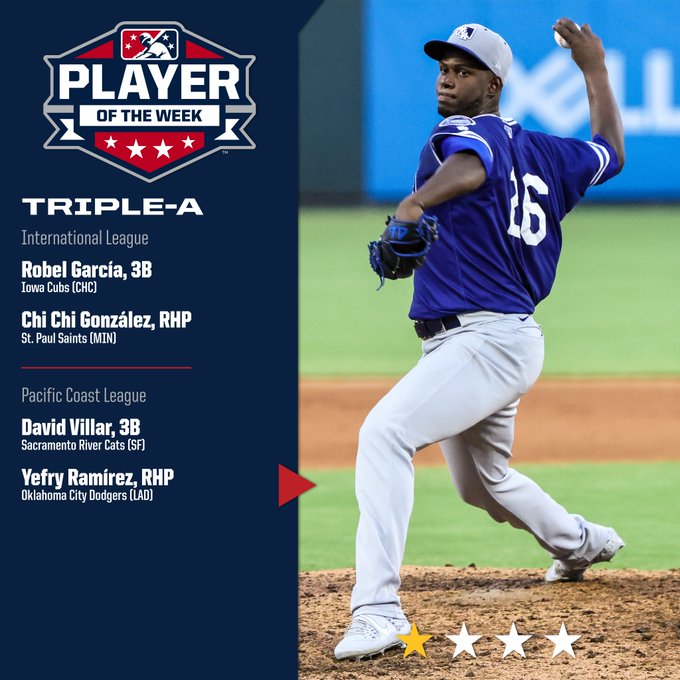 Tennessee's Peyton Remy won the Southern League's Pitcher of the Week for his part in Tennessee's no-hitter last week. Remy went 6 innings and struck out 8 as well as not allowing a hit or a run.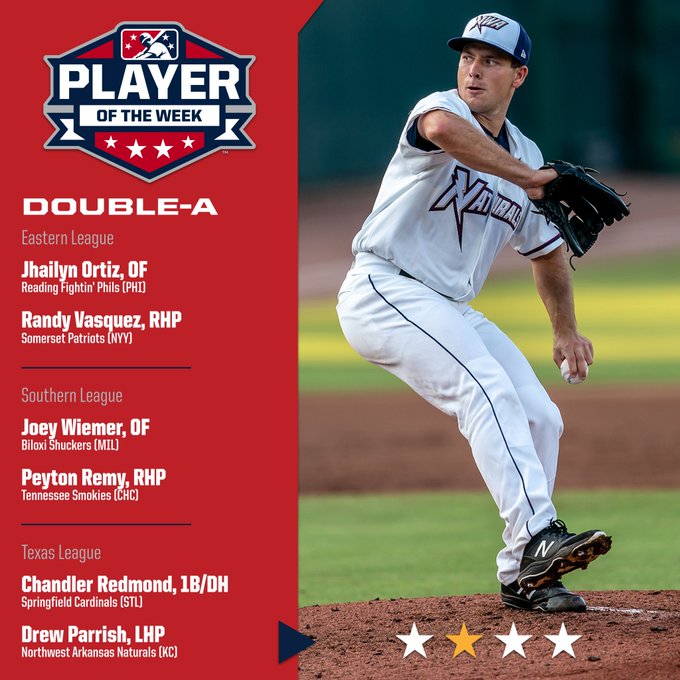 South Bend's Matt Mervis won the Midwest Hitter of the Week honors as he hit .571, hit 2 HRs and drove in 7 to go along with OPS of 1.639. Who knows what he would have done had he not sat yesterday with a day off.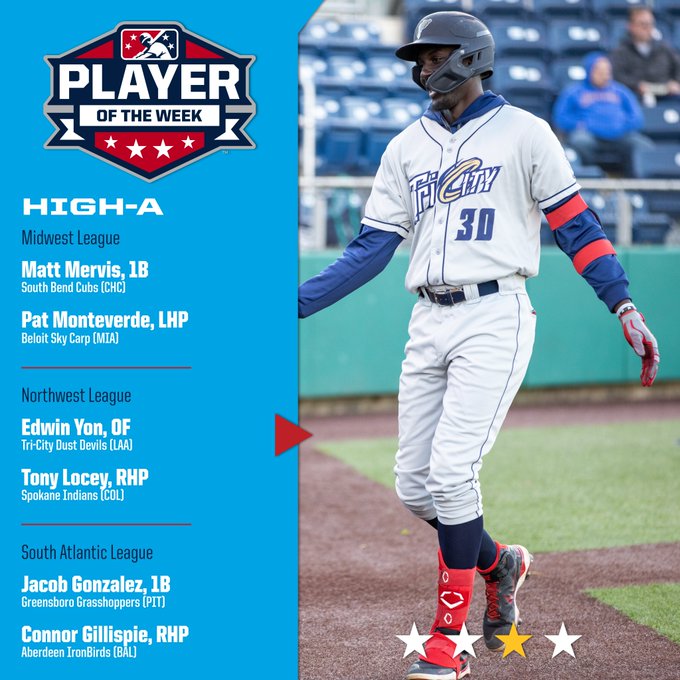 I am really digging this type of activity every Monday. What I like most is that it is not one player, but usually 2, or in today's case 3. I am here for that!