Tonight did not start off well at all. Myrtle Beach, South Bend, and Tennessee all fell behind early. Even Iowa fell behind in the later game. It did not look good in Mudville.
But that is not how things ended.
The Cubs' system went 3-1 on the night as South Bend, Tennessee, and Iowa all came from behind to win.
Hitter of the Day
Matt Mervis was a stud. He hit a two-run jack early in the game. And in the bottom of the ninth in a tie game, he sent another shot over the fence to walk it off for South Bend. Mervis would end up going 3-for-4 with 4 RBI to win today's award. He is now hitting .313 on the year with an OBP over .400. Tennessee is clearly in his headlights. Maybe next month would be good for him.
Starting Pitcher of the Day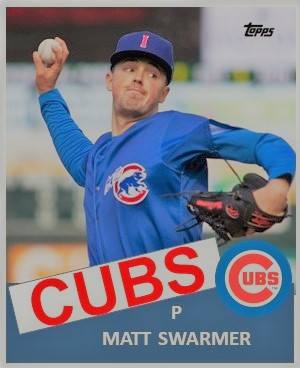 Matt Swarmer wins today's award going away as he went 5.2 IP and struck out 10! He did allow two runs, but most skippers would take that performance everyday of the week and twice on Sundays. Swarmer only allowed 3 baserunners all day – he just made one mistake on the only hit he allowed today. His ERA for the year is a sparkling 2.17 which one wonders if that is going to get him a shot in Chicago.
Reliever of the Day
Today's honor goes to the young Johzan Oquendo of Myrtle Beach. He worked two innings in relief tonight and struck out five. Since coming off the Development List, he's looked pretty good in those two games with 7 Ks over 4 innings and no runs. He has cut his ERA in half to under five in those two games.
There could be something there. I like his fastball as it looks like it is moving all over the place.
Honorable Mentions
Robel Garcia – 3-for-4, 2 HRs, 3 RBI
Owen Caissie – Grand Salami for South Bend and also his first HR
Bailey Horn – 2 IP, 4 Ks, 0 Runs
Jake Reindl – Why is he still in Myrtle Beach with his arsenal?
Who's Hot?
Andy Weber and Yonathan Perlaza in Tennessee are two to keep an eye on. Chase Strumpf also has 3 HRs in last 7 games. Brandon Hughes has not allowed a run in Iowa in ten days.
Send Warm Thoughts
Ed Howard was injured on this play in the bottom of the ninth and had to helped off the field. He did point at his hip after the video ends. Hopefully, he will be back playing in no time.