Davenport and the All-Star Team
There was and is a lot of stuff going on this week. Sometime around 9:30 this morning, I will be heading over to Davenport for my third game of the week with the South Bend Cubs. I'm hoping it's a little warmer there than it is here in northern Illinois as it could be a chilly day. You can check out some of the pictures that I took this week on our Facebook account. I have them in two photo albums, one from Tuesday and one from Wednesday.
Shortly after I arrive in Davenport this morning, North Side Bound's April All-Star team will be released at noon central. I'm pretty excited about it. A lot of the selections came down to the last day for both hitters and pitchers.
In terms of news…
On Monday it was cool to see two Cubs win weekly awards from their respective leagues. Nelson Velasquez was named the Southern League Hitter of the Week and Riley Martin of then Myrtle Beach was named the Carolina League Pitcher of the Week. You can find out all the details here.
In addition, Jordan Wicks was bumped up into the top 10 left-handed Pitching prospects over on MLB Pipeline. DJ Herz cannot be too far behind..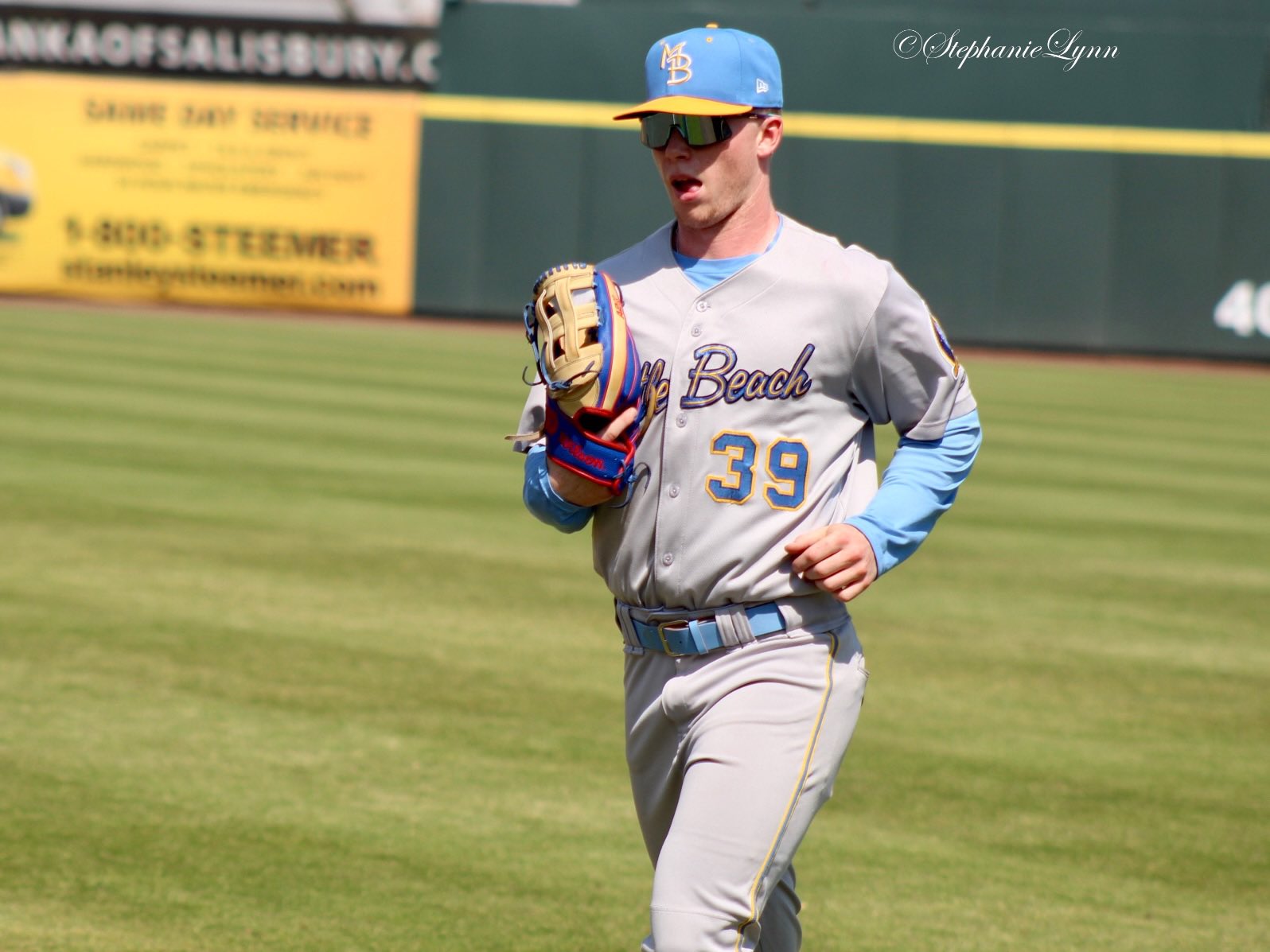 Pete Crow-Armstrong Day
On Friday, it seemed that everybody and their mother was publishing an article on Pete Crow-Armstrong. Minor League Baseball published a Q and A with him early in the day that details his return from injury and how the trade went down. Later in the day, Baseball America took a look at his fast start and what brought that about. And finally, The Athletic did a combination of both of the above and took a look at Armstrong's fast start as well as looking at Riley Thompson's comeback and what is happening with Brailyn Marquez.
As for Marquez, there have been rumblings just exactly what was going on last year. It turns out that Marquez contracted Covid at the beginning of spring training as many thought. He then dealt with left shoulder inflammation as well as myocarditis, an inflammation of the heart found in many people who get Covid. The article then explains how the Cubs are taking it slow with Marquez in building him back to full strength and there's no rush since he is going to be on any limits anyway.
As for Thompson, I discussed last week that the Cubs are probably going to keep him and Kohl Franklin on short leashes. It looks like Riley is going to be building up arm strength three innings at a time for a while while Kohl is still at two. When it gets warmer, those innings will increase.
In Extended Spring Training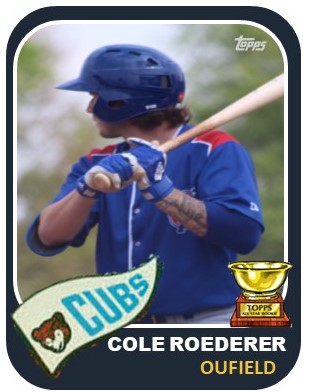 Arizona Phil has been keeping us up-to-date with the happenings out in Arizona the past couple weeks. Cole Roederer has been putting on a home run show and it looks like he could be returning fairly soon. It is still a little chilly here in the Midwest. So, Cole could be making a pitstop in Myrtle Beach until it warms up here in the Midwest.
I am hoping that when I head to Appleton in about three weeks that he could be there playing some center field and getting some more work in at DH.
Jack Patterson also saw some game action this week as well throwing 25 pitches in a game. He pitched well enough, but his classic command and control is not quite back yet. I am excited to see him back in action in games that matter.
As for the rest of the players out there, Grayson Byrd and Jake Slaughter have been doing fairly well in the box scores. Two young players drawing some of the most attention are pitchers Michael Arias and Marino Santy, who both pitched in the Dominican last summer. Arias, who will be 20 all season, is a 6-foot former shortstop with the Blue Jays who can throw in the upper 90s but is still developing his secondaries. Santy, also 20 but a lefty, is a little bit more polished at this stage and just 5-foot-11. 
June 6 is opening day for both in the Arizona Complex League.
Draft News
MLB announced the draft pools for each pick and team this week. The Cubs will have a total of $10,092,700 to spend with suggested slots for the following rounds. The Cubs can go $500,000 over that pool but have to pay a 75% tax on the amount they go over ($375,00).
1 – $5,708,000
2 – $1,660,400
3 – $735,200
4 – $538,400
5 – $402,100
6 – $303,700
7 – $237,300
8 – $188,900
9 – $164,500
10 – $154,200
11 to 20 – $125,000
The biggest news when it came to the MLB Draft this week was that Dylan Lesko, the top pitcher in the class, underwent TJS. That will surely drop him down some, but not much. Teams are not as scared off as they used to be of TJS. He would not have pitched much this year anyway had he been healthy. It just pushes next year's start date back a little. As a result, he could likely drop down in the ten to fifteen range. He's definitely still in play for the Cubs at 7. 
Baseball America expanded their list to a top 300 this week with Jace Jung looking good at 7 followed by Jackson Holliday at 8. MLB Pipeline expanded their draft rankings to 150 this week. Jace Jung is also sitting there staring at the Cubs with the red hot Kevin Parada right behind at 8 and Lesko is at 9.. 
Hat of the Week
The Pelicans expanded their Palmetto State brand this week to include a red, white, and blue version of the hat. That gives them three different looks for their Saturday night jersey and cap.
The Cards Are Getting Made
I've also begun making a ton of cards and I haven't turned any of my pictures from this week into cards yet. That'll come later. Check out this month's collection of cards. On Tuesday, I plan to put out my cards of the month post over at Cubs Central/ It is still an operating website but I haven't written anything for four months over there.
Coming Up Next Week
I will be recovering from my trip and doing a lot of combing through pics and making cards as well as doing some writing. The usual posts will be out on Monday with The Breakdown. Tuesday will have the Transactions (I actually expect a few this week). On Wednesday, Pete Crow-Armstrong get some love from us at North Side Bound. And on Thursday, I have a new feature as I will be doing an affiliate update on the South Bend Cubs. Check back every day for our Players of the Day. I am sure to have a prospect update or two coming out this week and Greg Zumach has some interesting draft stuff coming your way.
Jam of the Week
I just wanted to listen to some Rush today. I picked the heavy "Stick It Out" from the album Counterparts.