Picture of DJ Herz by Todd Johnson
Yesterday, we did a roundtable of predictions of who we thought would be statistical leaders in hitting in the Cubs system. Today, we move over to starting pitching and everybody's pretty excited about what the Cubs could potentially do this summer on the mound.
Over the past four years, the Cubs have totally changed their pitching development program. We're starting to see the fruition of those changes and there will be more to come throughout this summer.
One thing to keep in mind is that who we predict to lead the categories is somebody that's going to be in the system all year long. As for Caleb Kilian, he's probably going to head up to Chicago at some point this summer. Most of these players are probably going to come from Myrtle Beach, South Bend, and Tennessee.
With that being said, let's get to this year's categories. We have most innings pitched, strikeouts, lowest ERA with the minimum of 70 innings, lowest batting average against, and lowest WHIP.
Innings Pitched
Matt Swarmer was the system in innings pitched last year, logging 112.2 innings on the bump.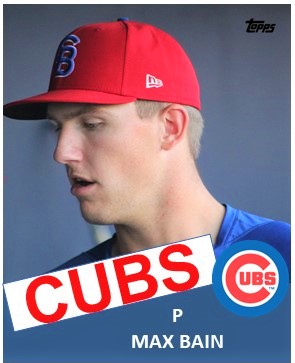 Jimmy Nelligan – Ryan Jensen. He was on a strict 80 innings limit last year, and I think his limit will be over 100 this year. He's a couple years from a MLB rotation, and the Cubs could be looking to ramp up his usage. Especially after a productive healthy season in 2021. Overall, I don't think starters are going to eat a lot of innings because we have a ton of guys who can start in the system.
Greg Zumach – As I think about guys who were durable last season and are in line for a starting roll somewhere in South Bend or above, I gravitate towards Max Bain here. He made all his starts last season and totaled 93 MiLB innings. I believe he'll lead the pack with 117 1/3 innings.
Greg Huss – We can basically rule out anyone who missed a significant amount of time due to injury last year, so I'm going to go with the future workhorse of the Chicago Cubs rotation: 2021 first round pick, Jordan Wicks.
Todd Johnson – Whoever wins this award will likely hit 110-120 innings. Max Bain seems like a logical candidate. To do that, he's going to have to be efficient Max Bain, my favorite Bain, and not walk a lot of guys while coaxing some grounders instead.
Strikeouts
Cory Abbott took home this distinction last year with 130 punchouts, edging out Cubs MiLB Pitcher of the Year DJ Herz by just one K.
Greg Zumach – I know he was snubbed last season, but I see DJ Herz taking home the K-leader title this season. He went on record saying his goal will be to keep his K/9 above 14 and I project he'll finish with 110 innings. That seems incredibly high, but let's go with it. Bold projection: DJ Herz finishes with 172 Ks.
Greg Huss – We're looking for high innings pitched + high strikeout rate here. I see no reason why DJ Herz and his fastball-changeup-curveball combo shouldn't lead the system in punchies this year.
Todd Johnson – This is Daniel Palencia all the way. I see 130-140 Ks this year…easy! He should be somewhere around a 50% K rate.
Jimmy Nelligan – Max Bain is going to get a lot of innings this year. I love his work ethic and his changeup that he has been working on could be a real third pitch. I think he could get more strikeouts than Cory Abbott last year.
Lowest ERA (Min. 70 IP)
DJ Herz took home this award in 2021. His 3.31 ERA in 81.2 innings was good enough to take home the top award in the sytem.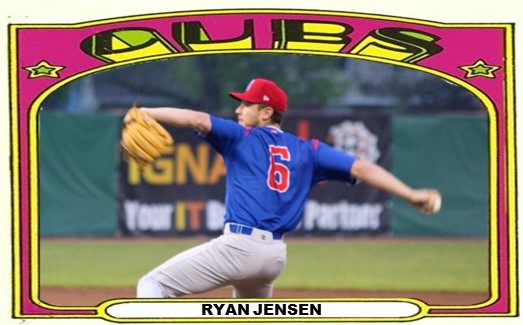 Todd Johnson – I will roll with DJ Herz. What I like most about DJ is he pitches with a plan and a purpose. I see a 2.50 ERA or lower from him this year.
Jimmy Nelligan – I'm excited to see what a healthy Daniel Palencia can do with an improved curveball. I also think his fastball will still generate a lot of swings and misses and weak contact in high-A.
Greg Zumach – I look at what Herz was able to do even when he was promoted to HiA to end the season and then I see what he's doing in camp adding his curveball back. I can't help but think he's still on the upswing. I'll say he finishes with a 3.11 ERA to take the ERA crown.
Greg Huss – A year ago, Ryan Jensen was really beat in the ERA department with some bad luck. He gave up an outrageously low amount of fly balls but the first month of the season, what felt like every ball hit in the air went out of the park. I'm not foolish enough to believe that 4.16 ERA, give me a mark around 3.25 this year.
Lowest Batting Average Against (Min. 70 IP)
Shocker: DJ Herz was the system leader last year with opponents hitting just .154 off of him.
Greg Huss – This category is typically headlined by relievers in the upper-levels of the minors and starters in the lower-levels. Daniel Palencia will dominate South Bend and run away with this one.
Todd Johnson – I have a variety of player picks for these pitcher stats. This category, for me, is a no-brainer as Jordan Wicks will probably take this. I would love to see a BAA under .200 this summer. If he can do that, say hello to Iowa in September!
Jimmy Nelligan – In low-A no one is going to touch Luke Little's fastball. The only problem I could see is him reaching the 70 inning minimum.
Greg Zumach – I'm feeling a repeat winner here with DJ Herz taking the title again in 2022. He was lethal last season with only two consistent pitches and he's made huge strides to get his curveball to a good place. A .154 BA against feels unsustainable for anyone. Let's say he holds hitters to a, still stingy, .181 average against him.
Lowest Walks and Hits per Innings Pitched – WHIP (Min. 70 IP)
2021 leader: DJ Herz, 1.05 WHIP.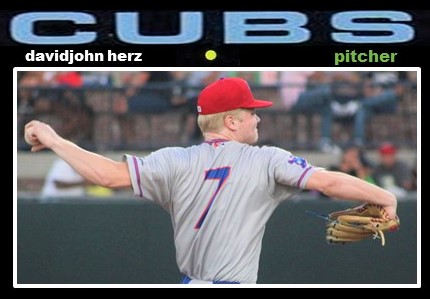 Greg Huss – I'm actually going to go a little quirkier with this one. I think Scott Kobos gets run out there for plenty of multi-inning relief appearances in addition to some starts! He might finish just above his WHIP from last year (1.06) but still takes home the prize this year.
Todd Johnson – This is also going to be Jordan Wicks for me. I just don't see him getting hit much or walking much with his changeup and new slider. A sub 1.00 WHIP is not out of the question.
Jimmy Nelligan – DJ Herz is dominant without walking a lot of guys. He's already shown he can throw it well in SB, the only thing I would worry about is the jump to AA. He could struggle for a few starts there and balloon his WHIP, but I think he has a strong shot at being the WHIP leader again in 2022.
Greg Zumach – I'm going to go out on a limb here and say that Caleb Kilian logs enough innings to qualify here before he makes his debut in Chicago. His 0.877 WHIP last season would have far outpaced anyone in the Cubs organization. I'll project Kilian lands with a .972 WHIP in 2022.