The Chicago Cubs announced this morning that they have signed LHP Stephen Gonsalves to a minor league deal.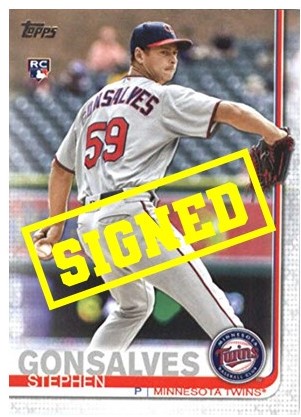 Basic Info
Age – 27
Height – 6-foot-6
Weight – 217
Throws – Left
Drafted in the 4th round by the Twins in 2013
Gonsalves pitched minimally in the majors with the Red Sox this year logging a whopping 4.1 IP with a 4.15 ERA. For most of his career, he's been a starter in the minors until 2021 with the Red Sox. He debuted with the Twins in the majors in 2018. That year, he made 18 starts in Triple-A with a 2.96 as he struck out 95 in a little over 100 innings. He was released and signed with the Mets' system for 2020 but never got to pitch with them because of the pandemic.
Here is what Soxprospects.com wrote about his arsenal:
Physical Description: Tall, athletic pitcher's frame. Still may have some room to grow despite already being listed at 6-5, 220. Long arms, thinner in the lower half.

Mechanics: Easy delivery from a three-quarter arm slot. Well-balanced, not much unnecessary movement. Repeatable. Mediocre control.

Fastball: Four-seam fastball sits 90-92 mph and tops out at 94 mph. Glove side run. Throws the pitch about 60% of the time. Looks faster due to his extension.

Slider: 83-85 mph. Slurvy action. Fringe-average pitch.

Curveball: 71-75 mph. 1-to-6 movement. Average pitch. More potential than his slider

Changeup: Above-average 81-82 mph changeup

https://soxprospects.com/players/gonsalves-stephen.htm
Gonsalves has already been assigned to Triple-A Iowa and we will be left to wonder all winter if he will be used as a starter (I would think based on his track record) or as a reliever, which he did in 2021.
Here's a cool interview that I found informative and fun!