In less than a week, free agency begins. While the expiration of the collective bargaining agreement on December 1 will probably slow down major league free agents from signing, the same does not hold true for minor league free agency. With the Braves winning the World Series, free agency for both the majors and the minors will officially begin on Monday.
What does this mean for the Cubs?
For Chicago, they have to make some big-time decisions right away. In order to keep some of their minor league free agents, they will have to be added to the 40-man roster by Monday. In order to do that some cuts may be coming. Players like Donnie Dewees, Dillon Maples, or Dakota Chalmers can all walk as MiLB free agents Monday afternoon unless they are added to the 40-man roster. In fact, the Cubs have a list of over 30 guys they have to make decisions on.
Jose Almonte, Abiatal Avelino, Joe Biagini, James Bourque, Erick Castillo, Dakota  Chalmers, Yovanny Cuevas, Donnie Dewees, Johneshwy Fargas, Taylor Gushue, Mike Hauschild, Ben Holmes, Bryan Hudson, Tyler Ladendorf, Ryan Lawlor, Luis Lugo, Dillon Maples, Ian Miller, Nicholas Padilla, Tyler Payne, C. D. Pelham, Raymond Pena, Eury Ramos, Andrew Romine, Aneuris Rosario, Marcus Walden, Joe Wieland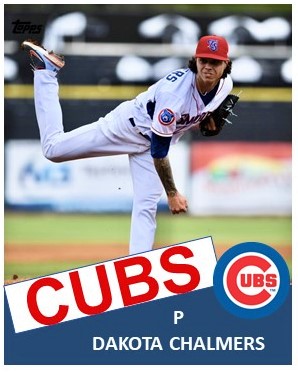 It's highly doubtful the Cubs add any of them in the coming days. Dakota Chalmers probably has the best chance but I'm not sure how the Cubs really feel about him as he had an up and down season at Tennessee. Chalmers definitely has the potential with a mid 90s fastball and a 12-to-6 hammer curve, but the issue was more of command with him. If the Cubs think they can fix that, then he's going to be added. If not, he's going to be free to choose where he plays.
The Cubs could also re-sign several of their minor leaguers to what's called a successor contract, which would basically be a one-year minor league contract. I could see them giving Donnie Dewees a second shot after he missed all of 21 with a knee injury. I could see the Cubs building upon the promising 2021 campaigns of Eury Ramos and Bryan Hudson as well, just not on the 40-man. However, most of the players that were at Iowa last year are probably not going be offered a deal as the Cubs look to have plenty of prospects heading up to Des Moines in the spring. That means guys like Ian Miller will be moving on.
The name not many people are talking about on this list is Aneuris Rosario who has had injury issues for most of his career. He showed up in Iowa late this year throwing mid-to-upper 90s heat. He could be re-signed, but he's not going on the 40-man. Don't be surprised to see Tyler Payne or Erick Castillo added as backstops again for 2022.
The next list of players were signed as second contract players as they already played for another organization. It is unclear whether the Cubs signed them to multi-year contracts or one years deals.
Michael Arias, Aneudis Beard, Andres Bonalde, Edwin Figuera, Juan Gamez, Alex Katz, Ryan Kellogg, Garrett Kelly, Austin Krzeminski, Jackson McClelland, Carlos Sepulveda, Dalton Stambaugh, Tyler Suellentrop, Tim Susnara, Vance Vizcaino, Harrison Wenson.
From this second group, I would really like to see Dalton Stambaugh get an extended look next year as well as seeing Tim Susnara and Harrison Wenson return. Both of the latter were great defensive catchers and knew how to work well with pitchers.
More than likely, the Cubs will be busy on the minor league free agent market as they still try and fill in a few holes when it comes to position players because of the amount of pitchers they took in 2016, 2017, and 2019. There is not going to be the plethora of free agents that we've seen play at Iowa the past two seasons. Last year, the Cubs only had a couple of their own prospects on the opening day roster. It might be the other way around in terms of free agents in 2022. I would expect to see a few position guys sign to fill-in at Tennessee rather than Iowa. I would also not be surprised to see a starting pitcher or two signed for Iowa. The rest of the system is plenty deep.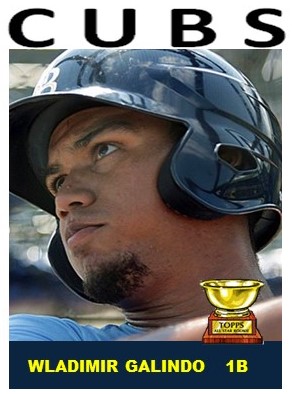 With the Rule 5 Draft also on hold, the Cubs could be mining independent/partner league clubs this winter to create some of that depth. We've already seen it a couple weeks ago when they added Alejandro Rivero from the Boise Hawks. I would not be surprised if the Cubs took that route in terms of adding free agents including giving Wladimir Galindo a second chance. He is still fairly young at 24 and he hit 20 dingers in the Pioneer League this summer. He also drove in 77 and hit .350 with a .435 OBP.
With the collective bargaining agreement set to expire, It's going to be interesting to see just exactly what the Cubs deal with the roster for the major league club and the affiliates the rest of this month.
We will keep you updated as best we can. You can always check the transitions page by clicking news tab in the menu and then clicking on transactions. That will take you right to it if you can't find it as a featured article.